Emerging Leaders
Lead, influence, and inspire educators at every level as an ASCD emerging leader.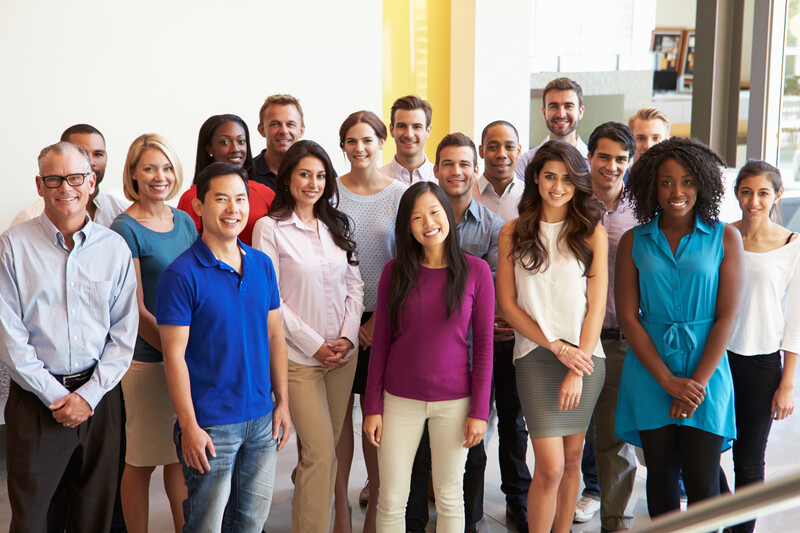 What is the ASCD Emerging Leader program?
As a community of passionate thinkers and leaders, ASCD's Emerging Leaders are a select group of rising leaders in education who undergo a rigorous selection process. They are welcomed into a world class program where they can amplify their work on important education issues and find opportunities to lead from wherever they are in education.
After extensive surveying and interviewing of members of the ASCD Emerging Leaders cohort throughout the spring of 2022, ASCD has refreshed the program to optimize the experience moving forward:
Members of each new class receive a two-year premium digital membership as a benefit of induction into the program.

Beginning with the class of 2022, there is no end date to the program. Members of each new class launch in their first year and continue to engage with the association throughout their careers.

Each new member charts a personalized pathway that helps them to make the most of their connection with the association.

New members pursue the outcomes of their personalized pathways with the support of self-selected class groupings.

Outcomes are structured in bite-sized chunks that make it easy for class members to be successful within the demands of their everyday lives.

In addition to class groupings, first-year members are also connected to other Emerging Leaders in their region.

Regional meetups bring together members from across all Emerging Leader classes, supporting in-person professional learning, networking and collaboration.

Beyond the Emerging Leaders program, mid-career educators may be invited to participate in the ASCD Champions in Education program ("EdChamps") to enrich and extend their member experience with the association.
Through these efforts, ASCD is committed to partnering with all of its Emerging Leaders, supporting them in their career goals while engaging them in the work of the association.
---
What makes a good leader? 
We define leadership around eight components. If you're interested in applying to become an emerging leader or wish to nominate a deserving educator, these are the qualities of today's Emerging Leaders.  
Creating value is why we exist. Leaders who create value constantly examine the needs of our organization and the people we serve. 

Executing accountably is how we see things through. Leaders who execute accountably build from idea to concrete action to desired outcome. 

Continuously reinventing is how we lead a revolution. Leaders who continuously reinvent are actively looking for a better way. 

Acting together is how we meet challenges. Leaders who act together suspend self-interest, invite others' ideas, and balance process with the need to move forward. 

Applying learning is how we get better. Leaders who apply learning are attentive and curious. They learn from experience, share that learning, and bring others with diverse experience on board. 

Making meaning is how we connect to what matters. Leaders who make meaning understand that "why" is important. They engage in the vision, share the big picture, and find ways to make the vision meaningful for others. 

Cultivating talent is how we succeed. Leaders who cultivate talent are passionately focused on the growth of others. 

Leading myself is where I begin. Leaders who do this take responsibility for how they show up as leaders. They are open to feedback, mindful of personal strength and weakness, and willing to change.  
Become an Emerging Leader
Take your place. Become an emerging leader.

Nominations for the ASCD Emerging Leaders program is closed.
Connect Online
You can meet like-minded educators to learn and grow together on Connect, our online learning community.